Thanks for the disqus comment! Jeeeeez! I have a crush on you! <33333

Hahahahaha!:-p I love your braids!<3 Thanks for dropping by sweetie!:-)
ACHILLES' HEEL
I got an Achilles' Heel — literally! I have a birthmark on my ankle. Quite odd that it's like a thick strip of bruise perfectly shaped near my ankle. Often times when I wear a mini or a pair of shorts, people almost panic and ask with concern what happened to my "foot"!! So nonchalantly I have grown accustomed to saying that's my good luck charm!<3
Yes, I just HAD to raise my arm like that!;-p Thank you to Cindel Tiasus for taking this photo!<3 One piece dress from my online shop Paperbag Vintage. I like the skirt part a lot because the fabric is almost plastic-y or garbage bag-y! I went minimal with the accessories for this one.
That's a DIY lace bracelet I did :-) Ooh, I love how the light hit my hair and made it lighter. Never dyed my hair or anything.. Maybe am due for some color already!! Hmm.. :-) Anyhoo, let's move on to the usual: Outfit details on my Chictopia HERE and hype it on Lookbook HERE. I love black. Going basic with this dress :-)
thanks for liking my post! I LOVE YOUR BLOOOOG! FOLLOWED! <3

Every nice post deserves a like!:-) That's so sweet, glad you like it. Thanks so much!!<3 :-)
Random: Transformers 3 Premiere
I meant to have an outfit post just to keep things updated. But then again, cocktails started at 5pm. 5pm??!!? Work Hours + Rush Hour = Please-Start-The-Movie-Late-Please. So uh oh. Obviously, we were hurrying like crazy and we missed the start by a few minutes. Still lucky :-) 
FINE. Here's an "outfit post" - the neon orange 3D glasses! Perfect for some color-blocking!=p Apart from that, I guess this photo captures my struggle to fit the invites in my bag..
Been to premieres too often lately and it never fails to make me feel giddy. —(Idea! Maybe I should start including movie premiere posts? Maybe a few.. Or else this might look like a movie site :-/ Let's see.)— So when I checked out this movie premiere's invitation (above), it was with excitement! Although, my favorite invite to date has been The Fast and The Furious 5 because that came with a baller! Something beyond cute paper flaps :-)
See, told ya cocktails started at 5pm! I prefer the usual 7ish ones.. So anyhoozles, how did you find the movie? The first one was the most charming. Will always be my favorite among them all! I only have pretty much 3 reasons to watch the sequels: 1) Visual Treat 2) Josh (or does that count under number one?) 3) Bumblebee. <3
WAIT, so are you team Rose Huntington-Whiteley or team Megan Fox? Blonde or Brunette? 
As for me.. the hottest of them all, yep! Am TEAM KEN JEONG hands down!!! That same guy from The Hangover series!!! Happy to see him be a part of TF3. I wanna see more of Ken!;-p
I still enjoyed the movie despite my unsatisfied desire for it to be as good as the first. I guess you can't beat good old classics! So much for that, I'll leave you with hottie's face to remember, lol.. Goodnight happy people :-)
I love how you dress up. Your blog is awesome:)

Thank you, you just made my day!!!<3
MAXI IN THE RAIN
I was stubborn and wanted my photo on this spot. Since it was raining, I had to hold up an umbrella to not get wet. Fortunately, I was carrying one in gray that day :-) Complemented my look! Do you see the rain drops?=p
                                  This is one of my favorite necklaces. EVER. E. V. E. R. EVER. 
                                                                         I LOVE YOU :-) wink*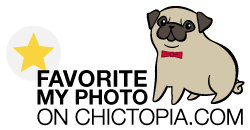 Maxi dresses are so comfy. Perfect for lazy-to-dress-up days. Layered with my biker jacket cause first, I have the tendency to cover myself in black.. second because I wanted to keep myself warm. I just noticed, I do love stripes. Yes, even as a background. You can view outfit details HERE and HYPE this on Lookbook HERE! Hope you have a blast despite the weather.
Random: Japanese Breed
                                                                              I like makis.
                                                                            I like puppies.
                                                                   So I guess this sums it up?
                                                              (not that this is yummy looking).. 
I love your blog! Wicked style! Biosu!x

Thanks so much, thank you!!:-)
LookBook.nu: Collective Fashion Consciousness
So my mom thinks I spend too much hours way past bed time tinkering on stuff online. And what did I just do?! I've signed up for LookBook. Uh oh. Let's make my surfing interesting and worthwhile, do add me if you have an account there!:-) I'd like to be inspired in any way. Hope it's fun, so let's see!;-) Wait, I hear her calling out my name. What time is it? … Just a sec!
You know the drill, HYPE this look HERE. Outfit details also on my Chictopia, HERE. :-) Don't forget to add me on Chictopia too! Above was photographed by Bjorn Bedayo. HYPE! HYPE! Sweetest dreams only for you!:-) zzZ…
New fave blog! <3 Thanks for following <3

Aww, thanks babe!!!:-) Love your blog too! Lemme know when the body accessory comes out!<3 Stay Fab!
Random: Rainy Days
It's been raining and raining here the past days and so umbrellas are everywhere. Not an unusual sight out our office where people leave them open for drying. Except for one day when I saw an umbrella with a note:
So okay, I just had to take out my iPhone and take a snap. "THIS UNBRELLA IS PROTECTED BY CCTV CAMERA". UNbrella-ella-ella-eh-eh-eh. Good move against theft eh? =D Best in eyfort!
STAIRCASE to 70s
Have you ever hoped that you had your own seamstress and have her constantly sew what you wanna wear? Well, I have always wished so. Since forever actually. And so it was exciting to shift into a new direction for my online clothing store, Paperbag Vintage. A shift from choosing items from suppliers to producing the line! I am far from a designer but it is always fun to think of something and see an actual piece out of it. This online store thing is a hobby more than anything. Something to make me smile! Something to look forward to on my free time!:-)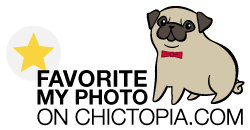 I'm wearing a vintage inspired pants on the photos above which is a prototype from the line. Still want some tweaking on it. Hope all the initial pieces come out fine!:-) You can view the rest of the outfit details HERE. 
EMAIL: happycache@gmail.com
I got a question about my email address. You may reach me via happycache@gmail.com I updated my sidebar links to now have a contact me page. Thanks!:-)
For others, feel free to continue sending in your questions / submissions / etc through my "Ask" button or link. Thanks again guys!:-)
Hi Kristen :) you're "Look of the day" on stylebible today.

Yay!:-) Just saw this, so I think this was yesterday. Thanks Lana!!<3
Eye Heart Chanel
Found this adorable photo on Tumblr and I didn't think twice of reblogging! (See Source) I have to say that the Shu Eumura and Shiseido Eyelash Curlers both do a great job on making our peepers prettier. But this limited edition CHANEL EYELASH CURLERS never leave my make up kit. It gives a natural curl to the lashes and I just really like that it's in black. So classic! Plus, I always use different colors as eyeliners, (Totally irrelevant: my favorite is Cassis, a really dark plum shade from Chanel's Stylo Yeux Waterproof Eyeliner roster.. I swear, others just smudge off on me but this liner stays! Try Espresso or Ebene for those who like the basic shades) and I usually just put some shimmer on my lids.. So having an eyelash curler in black just seems neater though I wipe it off with tissue often anyway! So if you decided to get one of these, lucky you! This was a one shot item. From last year if I remember the date right. Hopefully they come out with new ones so more people can try!:-)